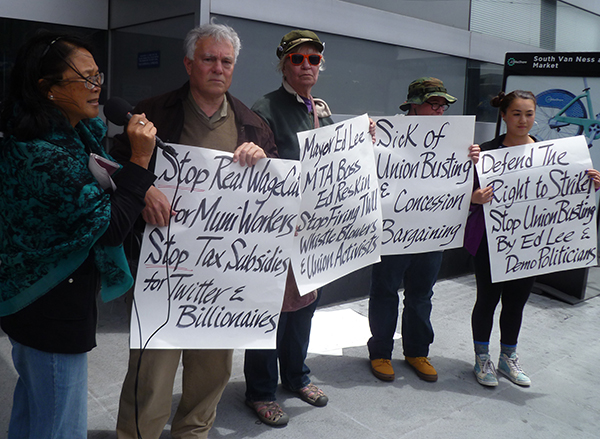 Lets Unite All Public Workers and Fight Back
The United Public Workers For Action is a network and political organizing committee that seeks to unite the 1.5 million California public workers , all public workers throughout the US and to take collective action to defend public education and public services.
We believe that there are structural problems that have been put in place in order to marginalize and destroy public services including public education. We also believe that there needs to be a basic political education campaign with public workers, working people, students and the oppressed to illuminate the systemic problems in our society and to build an independent democratic working class political party
We also believe in direct action both against attacks on unions and in the fight for a democratic trade union movement. We urge you to read our principles and program and join our committee.
(Photo: 6/2/14 In front of MTA, supporters of Muni workers hold a press conference)